I haven't always felt gorgeous. Shocking, I know, but throughout my life there have always been women I thought of as unbelievably beautiful reassuring me of my intelligence and great I am. I don't really know how I would have turned out without those positive reinforcements. I mean I got the usual undying support from my mom but in elementary & middle school I ignored it mostly, aren't moms supposed to make you take dorky pictures and fawn over you on the first day of school each year?

One lady, in particular, is still one of the most beautiful women I've ever met, inside and out. She taught me about beauty without having to talk about it, she just lived it. She was/is a teacher, then a principal, a mom, a mentor, a tutor and still flawless. Then one day to my surprise, she showed up to church with braces! I had braces, too! ☺ Funny the things that shape our lives, she said I looked like I could be her daughter which kind of brightened my day during that awkward phase. I saw her at my grad party in June and wouldn't you know, she looks the same. This time she was telling me how much I'd grown, how proud she was and how I'd blossomed into a young lady. And you know what, I had to agree with her. ;-)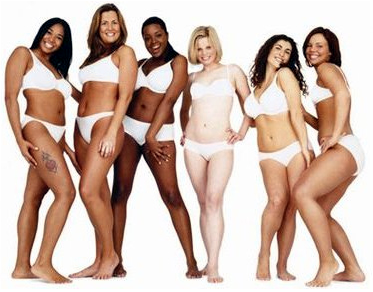 These days kids are facing insurmountable odds. I occasionally look at myself with distaste making unfair comparisons to the women I see outside my circle, not the real women in my world. I can only imagine what little girls and teenagers are thinking. Check out this site for girls by Dove® the
Girls Only Interactive Self-Esteem Zone
(I feel so old! LOL, the internet was so new when I was little now we can find and do anything)
Whether you want to share the mentoring/support you received during your formative years or you want to help some girls form the positive self-image it took you years to create,
Get Involved Building Self-Esteem
or the
Real Women Have Curves
page.
Real beauty. Let's start a trend.